Kadina is currently in process of Babywearing and Dance continuing education
ABOUT GROOVAROO
They say that having a baby is a life changing experience. Yes, yes it is!
A transition to parenthood can be a bit challenging. Lack of sleep, poor social life, isolation, little to no excercise, all these things seem to hit you at the same time and sometimes, ALL YOU NEED IS A BIT OF MUSIC and DANCE.
As Kadina became a new mom, she started searching for a place in the area, where caregivers, parents & their babies, can join a gentle and FUN exercise. While Kadina did not have success finding such place in her community she ended up discovering the amazing GroovaRoo Dance across the country!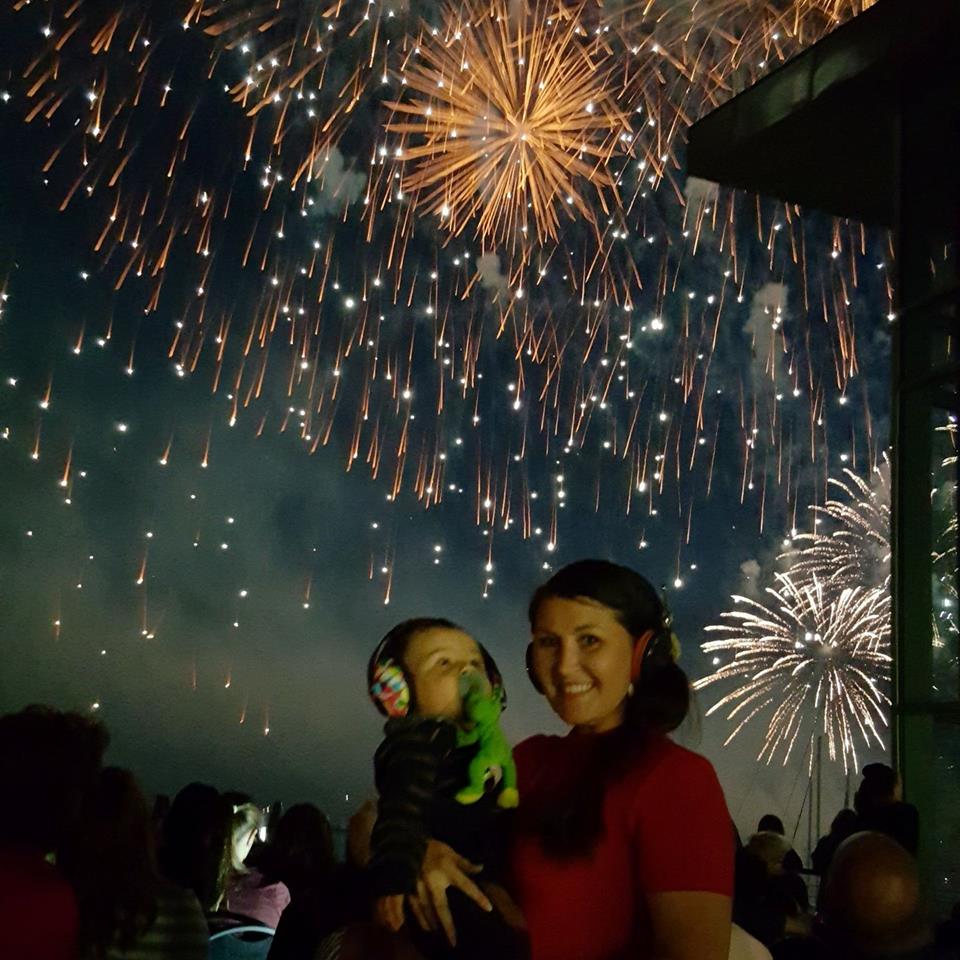 Today, Kadina is a Certified Babywearing Dance Instructor (CPR certified too) and is offering GroovaRoo Vermont classes in greater Burlington area! She is thrilled to bring this new fabulous family fun to our community! GroovaRoo Vermont is a babywearing dance, where caregivers and their babies gather together for a fun beginner dance that will leave you fresh and energized! At GroovaRoo Vermont classes, we hope to create a safe, sacred and soulful dance experience for you and your baby. This class is suitable for all caregivers, prenatal, postpartum and babywearing. Here is an article from KIDS VERMONT ! Watch VIDEO
The benefits of GroovaRoo Vermont are:
Gentile Exercise

Connecting with other new and experienced parents, caregivers

Re-connecting with your inner-self

Bonding with your baby

Sensory stimulation for a baby

Smiling!!!
Parents & Caregivers! Move your body, open your heart, reconnect with yourself, make new friends and bond with your baby. If you are pregnant, have a squishy baby (at least 6 weeks old) or a toddler, this class is for you. All the babies need to be in a carrier. No crawling or running around during the class.
Previous dance experience is NOT necessary.
NOTE: This is a dance class, so please wear comfortable clothes and shoes, bring water and a two shoulder strap carrier. The dance choreography was created with a baby facing heart to heart so baby needs to be facing in and this will optimize heart to heart connection.
If you don't own a two shoulder carrier (ex soft structured buckle carrier, stretchy wrap, Meh Dai...) don't worry we have you covered!
Baby must be AT LEAST 6 weeks old. New moms must be cleared for exercise by their healthcare provider.
IF you have specific questions, regarding a class we will be happy to answer. Please email littleartsyfaces@hotmail.com